What VALUE do you get from Heritage?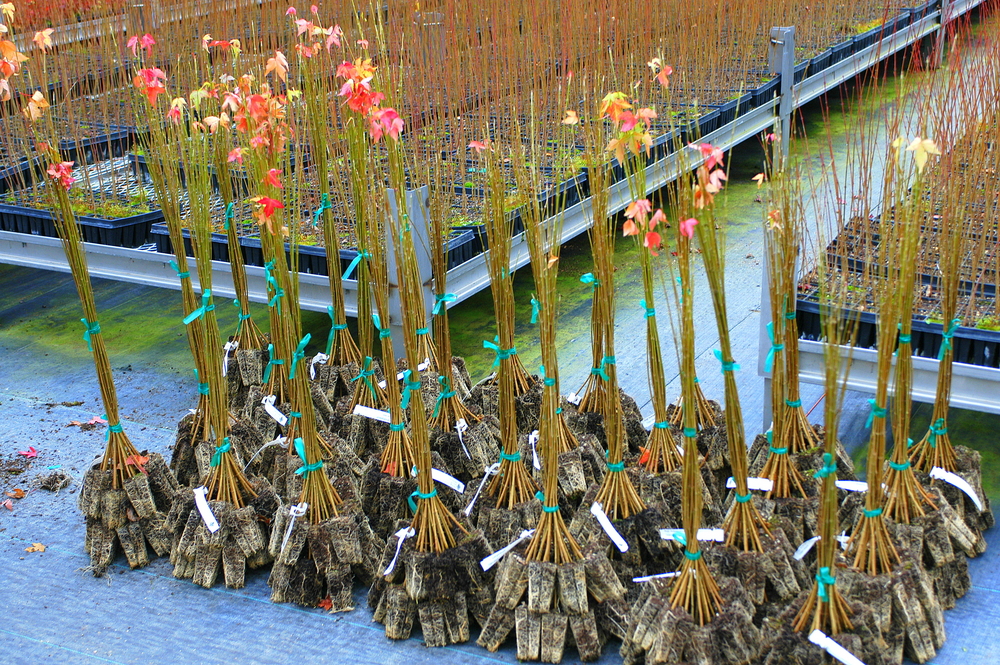 Heritage Seedlings & Liners leads the market in propagation of unusual woody ornamental liners, grafted dogwoods, redbuds, magnolias, and Japanese maples and sets the highest of industry standards for integrity, innovation, and propagation. We also "walk the talk" of leadership in natural resource stewardship and our nursery culture of respectful employee relationships.
When you contact us, you note courtesy, fairness, straight talk, and opportunity in our
business relationship. Our staff promptly respond to your questions, advocate for your interests on shipping expense, and arrange delivery when we say we will.

Reliable availability
Through all the ups and downs in the economy, we continue to thoughtfully invest in our business and diversify our product line. Expect us to have available most of the items you wish to order. We contract produce much of what we grow, in fact. Ask us about the benefits of contracting for you.



Very few surprises
We train staff, document procedures, innovate and upgrade all of the time to save you and us money and keep moving forward together. When we make a mistake, we let you know and resolve it to your satisfaction with a heartfelt apology.
30+ years' experience
We handle your business professionally, promptly, and courteously. Our mutual goal is transparency of communication and no surprises. Chances are we have experience shipping to firms similar to yours.



We're going to not only have answers; we'll help you ask the right questions about what selections may help you profit the most for your area and clientele, and how to grow them on well.




Dedicated co-owners
Mark and Jolly have built 40 years of business success after starting the company from scratch. Count on them as well as their focused, committed staff to send you profitable liners that will help you distinguish your business from your competitors and enhance your profit opportunities.