Dear Friends,
As we consider the prospects of the new growing season, there are a few items you can confidently order for June shipping and more for pickup at the nursery. Give this list a quick review and call us promptly, or shoot us an email with your wish list. After 36 years, we pack and ship via UPS with literally hundreds of "man years" of experience to guide us and assure you of fresh, prompt delivery. Just let us know the exact day that you can best receive the boxes and open them promptly upon receipt to let them respire freely. Or tell us when you can come out to the nursery to pick them up. There's lots of growing season left, with the longest day upon us coming up in late June.
For this new season, our preliminary inventory shows almost all items in strong supply prospects, but it benefits you to call us with your preliminary order as soon as you get a comfortable sense of what you're going to need. We can revise amounts above or below that later; but like a stock trader, it pays you to put a "floor" under your projected needs and profit strategy and then revise your order as the season goes along if you need to. Book your minimum order as soon as possible to protect your supply priority position. It it's an annual need, let us know so we can make that special note in our files – a sort of unofficial priority "contract" order for you.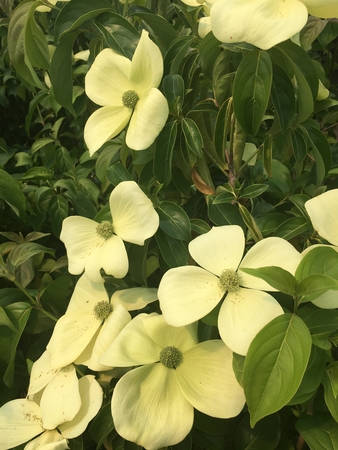 Remember, our professional staff are your partners here in Oregon's rich Willamette River Valley and if you can manage to visit us sometime this summer or fall, we'd be honored to show you around our greenhouses and production farms with our full attention. Come with lots of questions and an extra camera battery. Honor us with all your specific questions or special requests you have about plant size, varieties, ship date, or minimums. There's lots to see, but we can't read minds. Give us a clear sense of what you hope for, so that we organize your tour well and you leave with the feeling that it was your very best use of your time that day.
If you want just skip the plants and go have breakfast or a beer with Mark at the local watering hole to talk business, or both - we can do that, too!
Respectfully,
Mark, Jolly and Staff